Thank to 'Union Matanjaka and the association Jardin du monde to help us  !
The gardens of the camp are open to everybody !!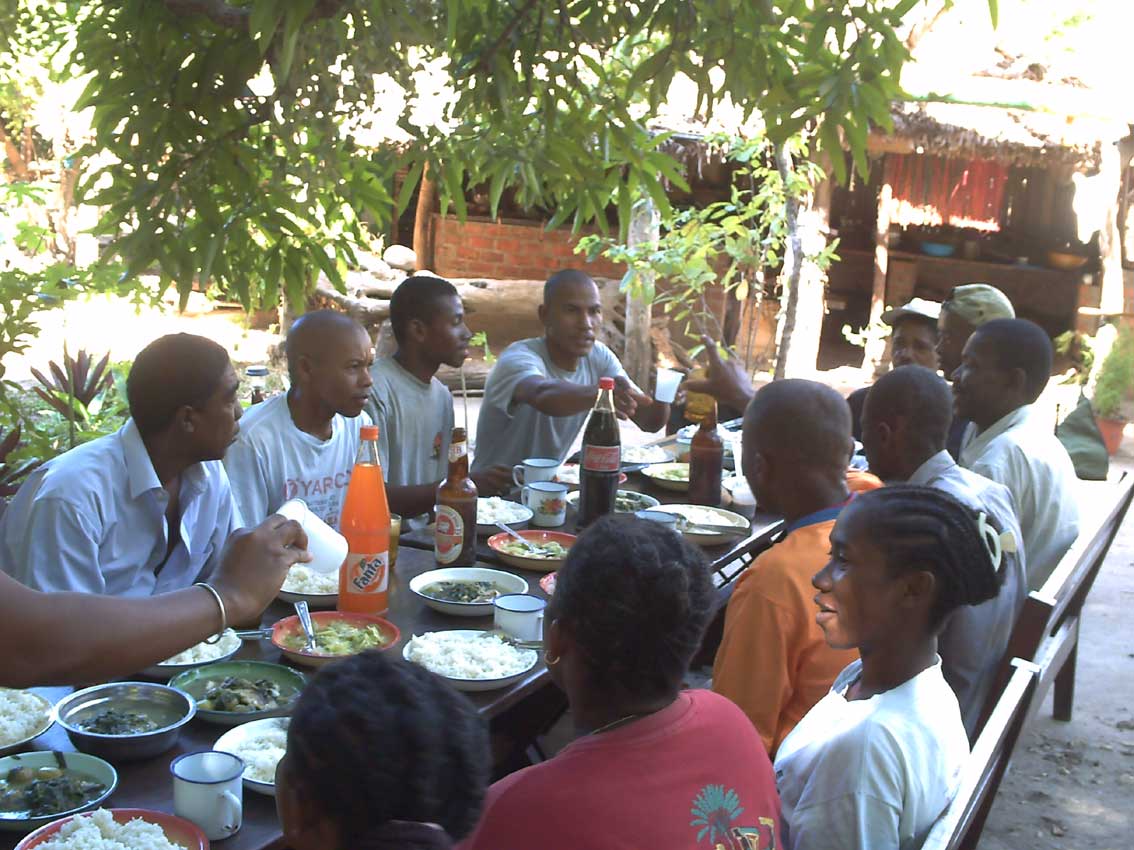 Thank to ANJARA director of  Union Matanjaka association who organize the meeting beetwin the farmer and the village's people !
The jungle park receive the farmer for the lunch !
Thank to JAQUELIN member of Jardin du Monde 's association for this conselt to use the medicinal's plants
The association edit a nice book: Jean Pierre Nicolas et l'équipe de Jardin du Monde"Santé de la famille et plantes médicinales au nord de Madagascar".
Thank to Conseil Régional du Finistère and specialy to Jean Baptiste.